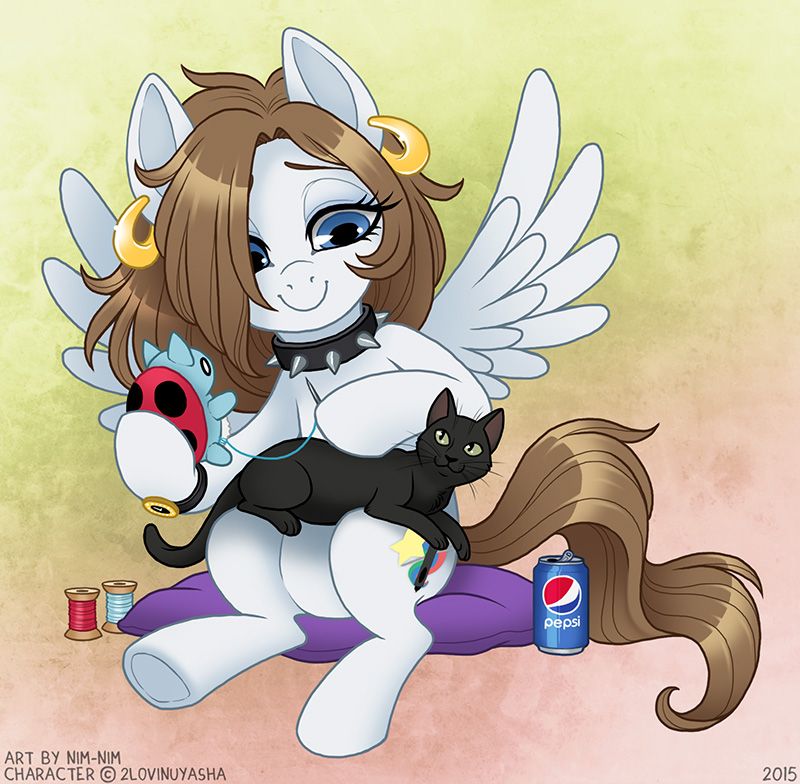 About Me
---
Hello there everypony! My name is Bernadette. I have a passion for making digital art and plushies!
My top favorite things are Inuyasha, Pokemon, Gundam Seed, Lilo and Stitch, How to Train your Dragon, Gurren Lagann, Kill La Kill, Shakugan No Shana, Saint Tail, Futurama, My Little Pony, Adventure Time, Bravest of Warriors, Bee and Puppycat, Avatar the Last Airbender, Legend of Korra, Back to the Future, Batman, Iron Man, Xmen, Jurassic Park, Wreck it Ralph, The Big Bang Theory, That 70's Show, and How I Met Your Mother. I love drinking Pepsi, and collecting plushies that are super cute!
You also may know me for my Catbug plush getting on
Roosterteeth Podcast 213!
Unfortunately after Cartoon Hangover made official ones they asked me to stop making Catbug and Burnie Catbug plushies due to the high demand I got.
I hope you enjoy my artwork and plushies!
Be sure to follow me on
Facebook,
Tumblr,
and
Twitter!