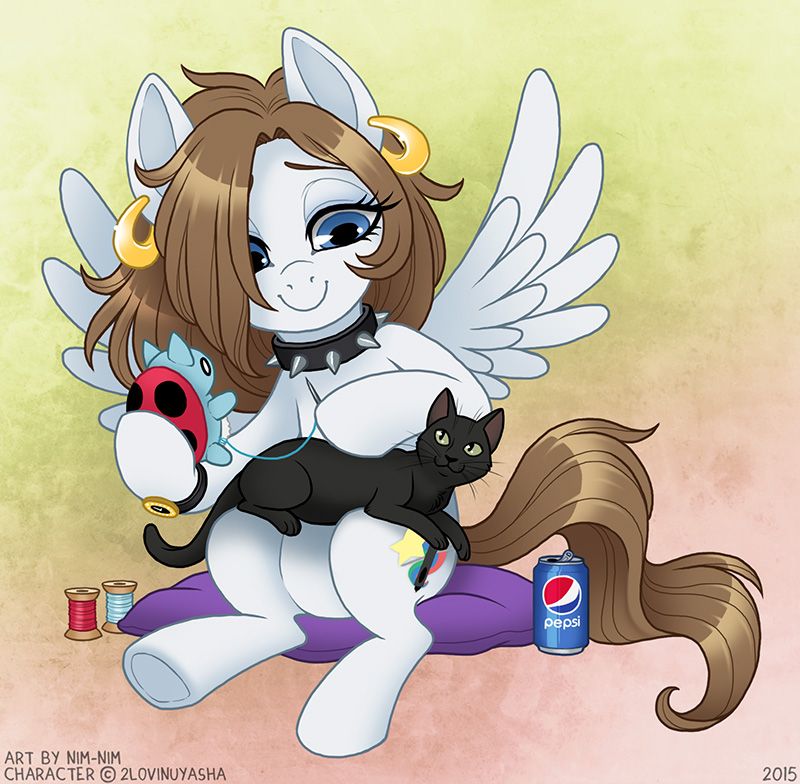 About Me
---
Hello there everypony! My name is Bernadette. My friends call me Bee or Kitty for short. I have a passion for making digital art and plushies!
I've been drawing ever since I could pick up a pencil. I won my first art contest in 7th grade, and got my honorable mention ribbon in the Town Hall of Boston, MA. I went to Graphic Design college for two years, and then dropped out. Using the skills I learned I went on to other things such as self publishing two children's books as well as a coloring book. I designed a mascot character named Happy Kitty, and made products of her in plushies, shirts, bags, and charms. I went to book signings, and then to selling my products at Anime conventions, and Craft fairs. After that I started getting into making my own plushies since 2011.
Then I made my mark. I got noticed by a podcast show on YouTube called Roosterteeth with the first Catbug plush I made that sold to one of the team members of the show.
Roosterteeth Podcast 213
I got such high demand that Cartoon Hangover (the offical owners of the character) eventually asked me to stop making Catbug plushies.
I've been making plushies ever since, and I've been getting into making other characters besides My Little Pony. I still have a lot to learn, and I have fun doing it as my side hobby job!
I hope you enjoy my artwork and plushies!
Be sure to follow me on
Facebook,
Tumblr,
and
Twitter!